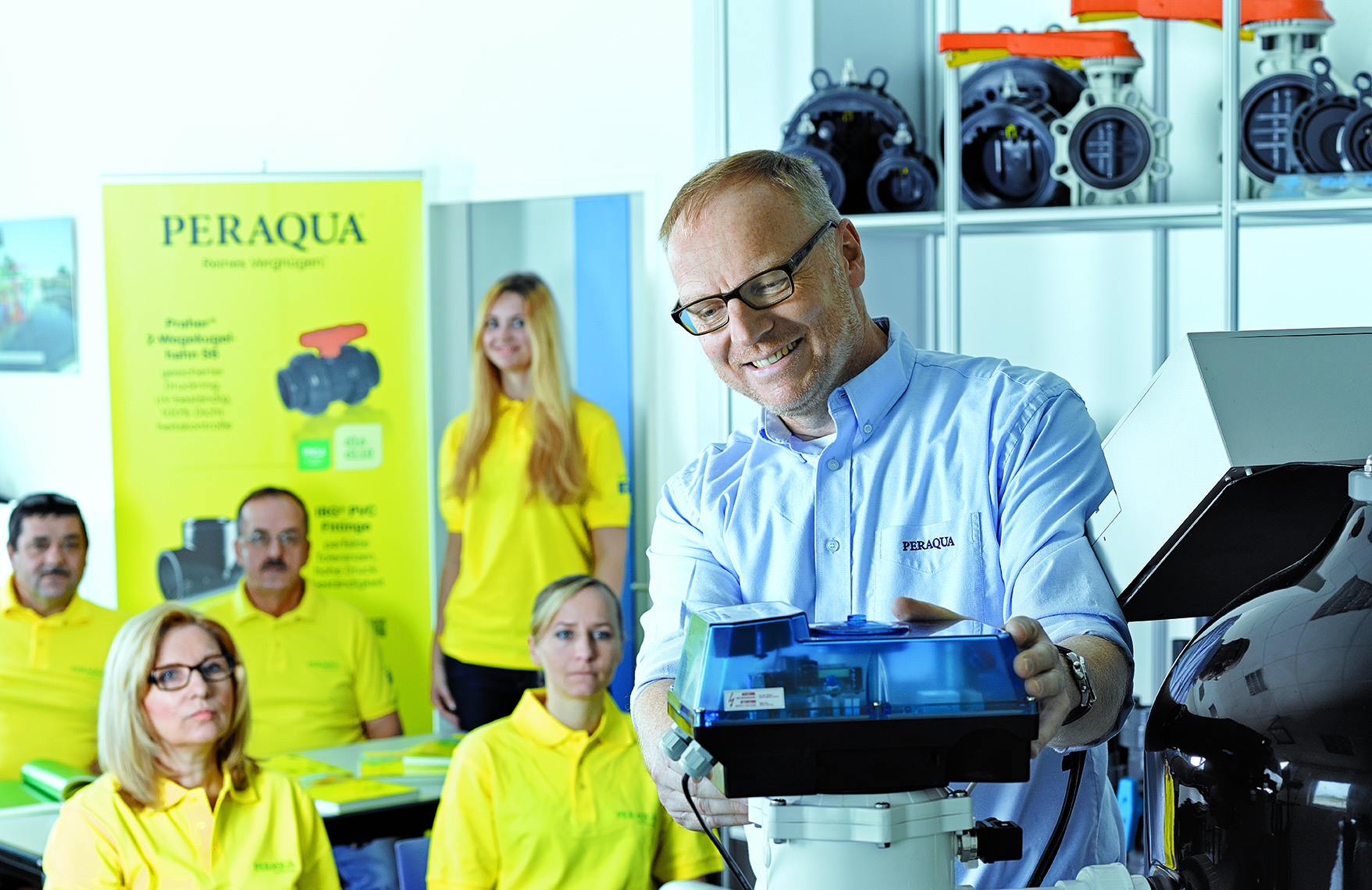 Workshops, Webinars, Trainings
The Peraqua® Academy comprises a wide range of workshops for all partners and B2B customers all over the works, know-how in pool technology and trainings for the whole product assortment.
Our aim is to qualify and support our partners and customers to improve their technical potential
Program


---
Learn about iQnnect!
The increasing interest and importance of digitalization in our society are the decisive occation to focus on #SmartPool. iQnnect offers a maximum of usability for your pool. That works with the control of all pool components with one app which can also be connected to the Loxone Smart Home system. With this system we grant simple access to fully automized smart pool for every customer and end-user.
First-hand information from our specialists:
What is iQnnect?
What is the experience with the system?
Advantages of a Smart Pool
Insight to the app functions
Time: 1 hour
Appropriate for: specialists, pool constructors interested in smart pools
Participation: event information by newsletter to all of our customers
Place: online


---
You want to specialize for iQnnect?
You have technologically minded customers who are interested in smart pools? If you already passed the iQnnect webinar and want to learn more abount iQnnect then we offer detailed trainings for the next step.

You can participate either online or on site. The trainings offer detailed product information, functions and support for installation and programming. Aim is to get all necessary information for the enduser to connect with remote access to the iQnnect system for easy operation and control. After successful completion of the training you get per app a time slot to our iQnnect system placed in St. Valentin.
Appropriate for: customers who completed the iQnnect webinar
Participation: please contact your area key account manager after completion of the webinar to arrange your training
Place: online, on site (St. Valentin)


---
No more leakage in the pool liner!
During the welding workshop you will learn how to seal Haogenplast Acryl swimming pool liners by Peraqua with a blow dryer. By hands-on we show you how to install the trickiest corners and edges to avoid water leakage.

Appropriate for: Peraqua customers
Participation: training to be arranged with your area key account manager
Place: on site (St. Valentin)
Trainer: Johann Mühlbachler, technician at Peraqua